Steve Dawson – Eyes Closed, Dreaming
Over a career spanning three decades, Steve Dawson has dropped album after album with fluid instrumentation and powerful vocals. His latest album, Eyes Closed, Dreaming is no exception. 
Steve is a Canadian award-winning guitarist, songwriter, and music producer who currently lives and creates music in Nashville, TN. He's won Producer of the Year four times at the Canadian Folk Awards, and three times at the Western Canadian Music Awards. Furthermore, he's taken home seven Juno Awards as an artist and producer, along with 18 nominations.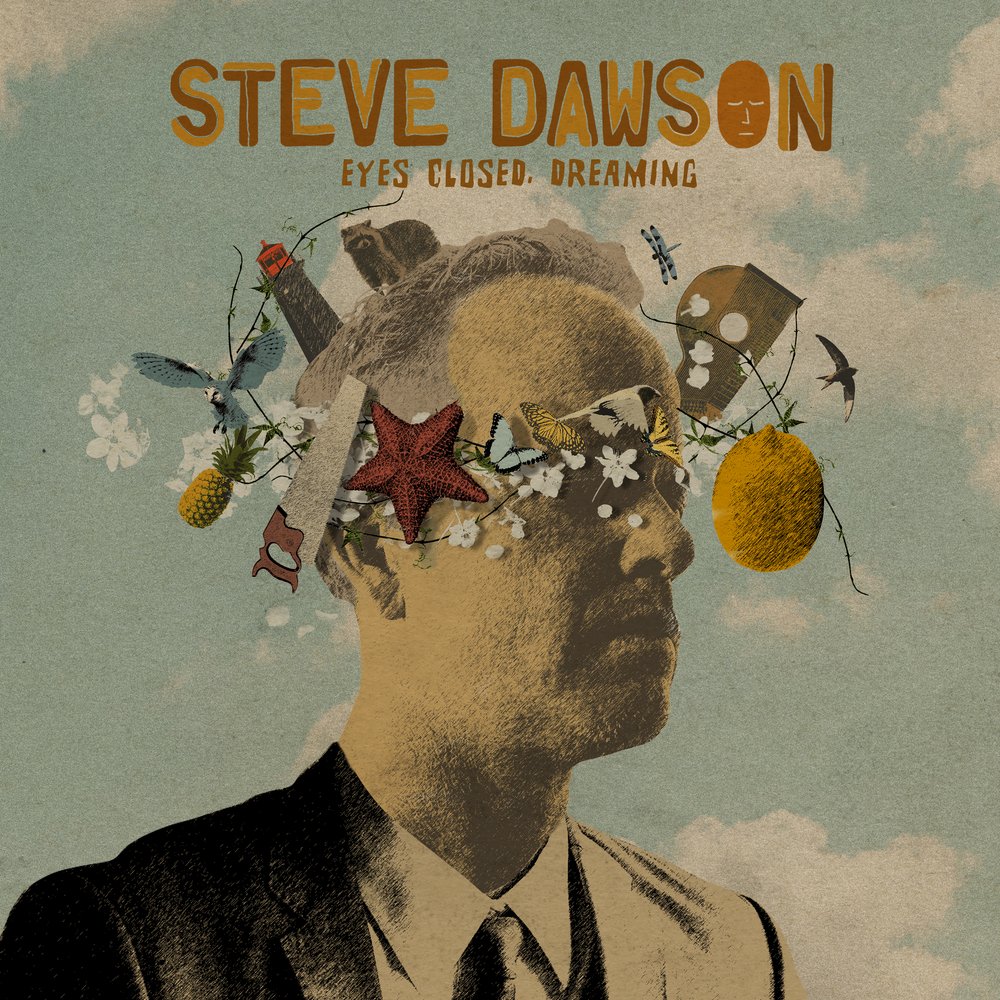 Steve has been slowly releasing what he likes to call the 'pandemic trilogy' over the course of last year and this year. While he was physically restricted, his creativity wasn't. Steve found himself writing countless songs which eventually became a three-part album.
Steve Dawson – 'Let Him Go Mama'
For Eyes Closed, Dreaming, he recruited friends from Nashville, Los Angeles, Toronto, and Vancouver. Allison Russell, who previously worked with Steve when he toured with her duo Birds of Chicago, contributed vocal support on three tracks. Fats Kaplin and Tim O'Brien also play into Steve's sound, injecting their Nashville style. 
Jay Bellerose added his rhythmic, L.A.-based sound to five tracks. Offsetting his pop style is Gary Craig on drums, Jeremy Holmes on bass, and Chris Gestrin and Kevin McKendree on keys. The four entertain listeners with a rock-solid sound, adding some roughness to Steve's smooth edges. 
The album rounds out with Ben Plotnik and Kaitlyn Raitz on strings, followed by Jerry Cook, Dominic Conway, and Malcolm Aiken in a well-developed horn section. Vocal textures by Keri Latimer and Steve's daughter, Casey, are strategically placed throughout the album. 
Steve's Eyes Closed, Dreaming is a prime example of folk's effortless boundaries. The soulful performance from Steve coincides beautifully with the sound emanating from the instruments surrounding him. "Long Time to Get Old" is a melodic tune that showcases masterful composition. The song's structure makes for easy digestion and overall enjoyment. 
"Small Town Talk" is representative of the somewhat rock style of folk that leaves Nashville. It's wholeheartedly inspired by Steve's time away, exemplified by the use of a tenor guitar. "Waikiki's Stonewall Rag" is a pervasive tune that gives you a case of the jitterbug. You'll find yourself bobbing your head to it, and maybe even dancing a little too.
Eyes Closed, Dreaming is an alluring and promising album that encapsulates Steve's Hall of Fame career in folk, portraying his continuing musical passion.